Outdoor dining has gone through a revolution this year in 2020 and has saved many restaurants from closing it's doors.
In New York City alone, it is estimated that 10,000 restaurants have taken over sidewalks for outdoor dining. With no other option for survival, creativity brought novelty to outdoor dining. It's become so popular that Mayor Bill de Blasio is making it permanent in NYC.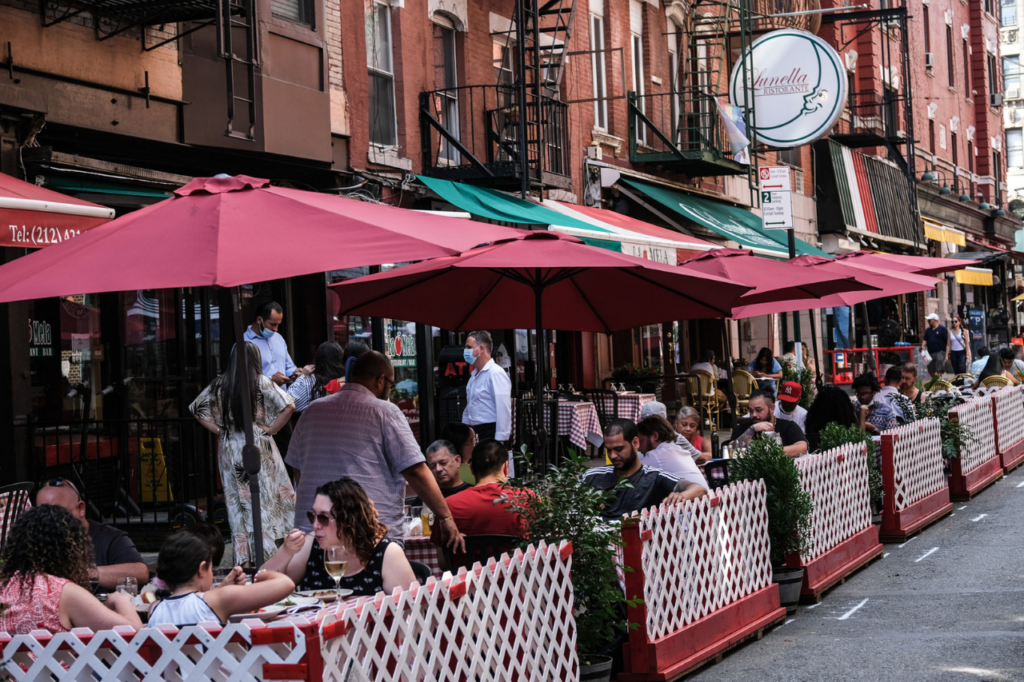 So outdoor dining has been a rock in these turbulent times but will it stay strong in the winter days just ahead of us?
Let's look at how restaurants will be addressing cold winds, keeping customers warm, and keeping food warm.
Blocking the Wind
Cold wind makes it hard on diners but by blocking the wind restaurants can reduce the harshness of outdoor winter dining.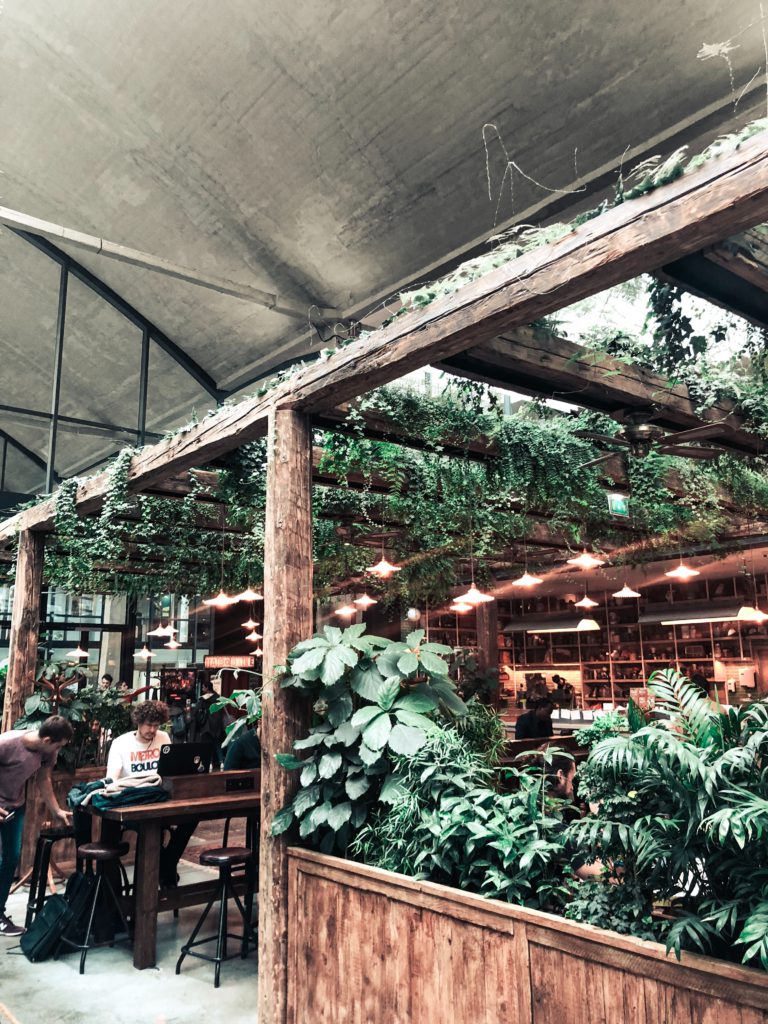 Restaurants have widely used sidewalks and parklets to build out patios but many remain open to the air. To combat this, restaurants all over the country have been establishing closed dining spaces in the form of igloos, yurts, and more.
In addition to blocking the wind, it gives guests privacy and creates a strong barrier for social distance dining.
Completely closed spaces are not the only solution however. Outdoor awnings and tarps have also proved to be effective at blocking wind while remaining fully outside.
If a restaurant has large plants, it can set them up between tables outside to disrupt some wind and also create a barrier between people.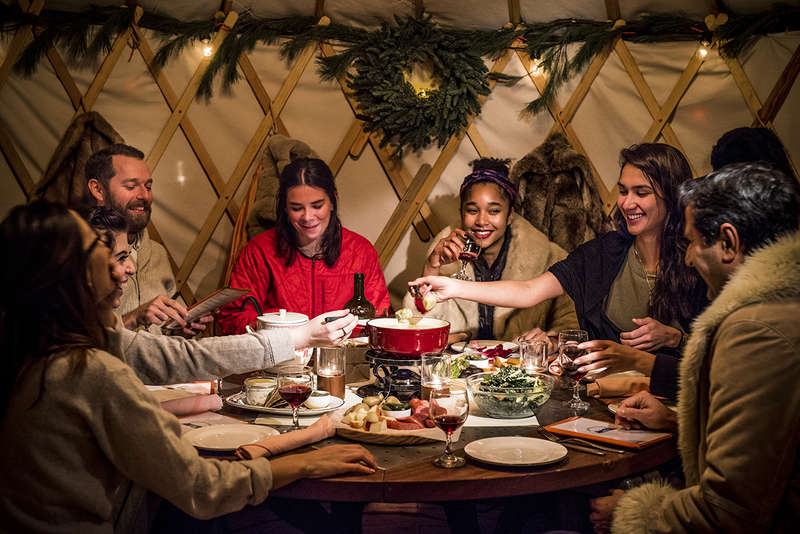 Keeping People Warm
In addition to blocking wind, there are other ways restaurants plan to keep their customers warm this winter.
Outdoor heaters, both electric and gas, have made their comeback. Propane heaters, previously banned in NYC, have been permitted for use.
Some restaurants will be able to prop these up in between tables outside. Realistically, others will not be able to afford it or even find enough in supply.
Though this is unfortunately the case, fire pits or camp-fire style furnaces are way more affordable and can be implemented easily. With a little creativity, it can help foster a welcoming, bonfire ambiance to dining as seen below.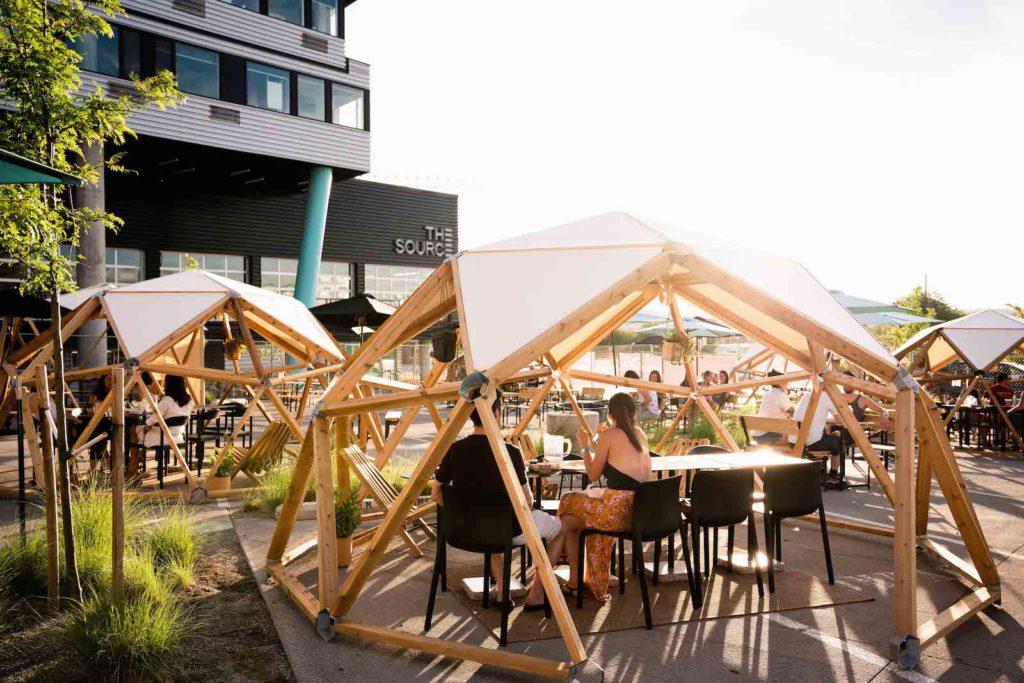 If flames are not an option at all, some restaurants are lending blankets to customers that are laundered after each use. Reusable blankets may work for some restaurants while disposable blankets work better for others. A restaurant in Toronto gives away disposable space blankets that have thermal qualities and only cost about $1.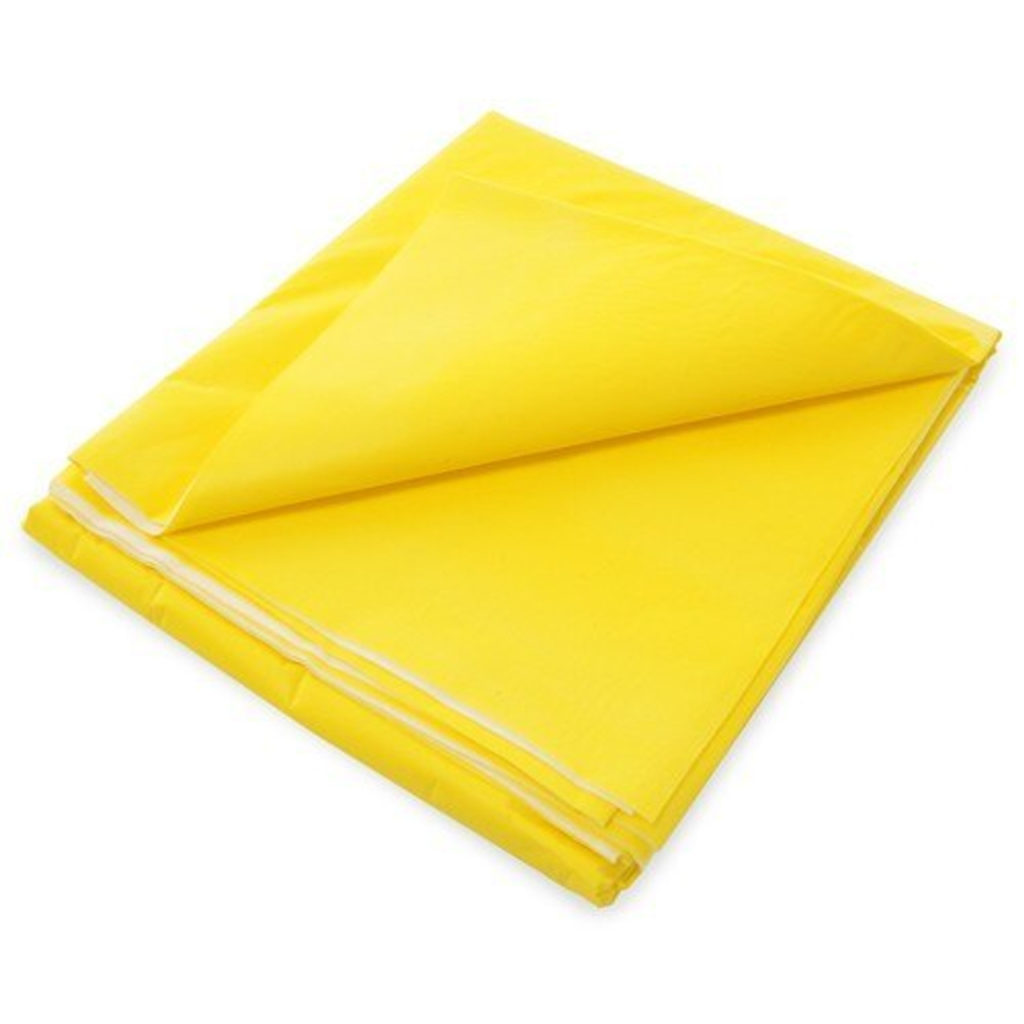 Another affordable solution is to replace metallic tables and chairs with those made of materials that won't get as cold. Wooden furniture, for example.
Regardless of the decisions that a restaurant will make, restaurants should stay alert of industry news. As winter progresses, there will continue to be innovations like the Japanese-inspired heated tables proposed by contestants in a Chicago contest for outdoor dining solutions.
Keeping Food Warm
Many restaurants are adapting their menus drastically to be more on the warm side. For example, restaurants are highlighting soups, fondue and pasta served in cast-iron pans. The focus is on serving food that will warm the body and food served in a way that will retain heat for longer.
In addition to foods, restaurants are also planning on using wooden cups, stoneware, and wooden utensils. These materials will help keep food and drink warmer than glass and metal.
Looking for a fun way to get more dine-in customers? ChowEasy is a platform dedicated to helping restaurants get new, quality customers from the local area. Attract passionate foodies with promos that run on your schedule and on your terms with your restaurant name revealed only to committed diners. No upfront costs or commitments! Learn more now.