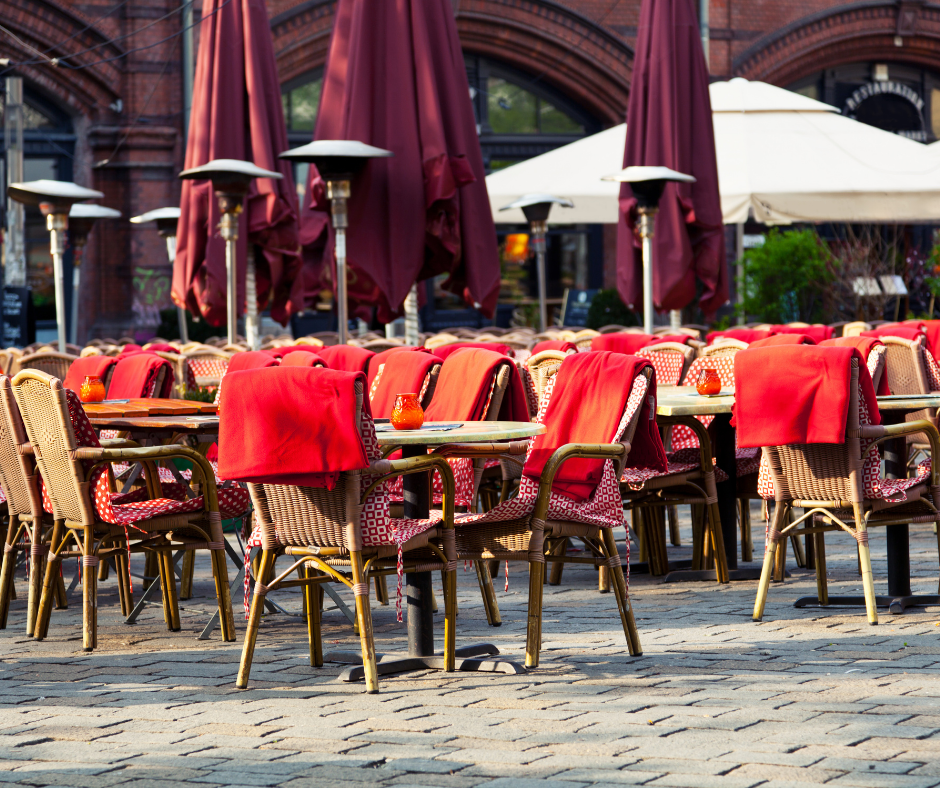 As seen in the visual above, restaurants with outdoor seating was a popular search trend in July.
Even though the pandemic had wiped out indoor dining for several months, the demand for restaurant dining will still persist.
According to NRA, more than 40% of restaurants sales have come from outdoor dining.
Outdoor dining has become critical for restaurant success, leading to the record sales of garden igloos and fascinating innovations.
Outdoor Dining
Parklets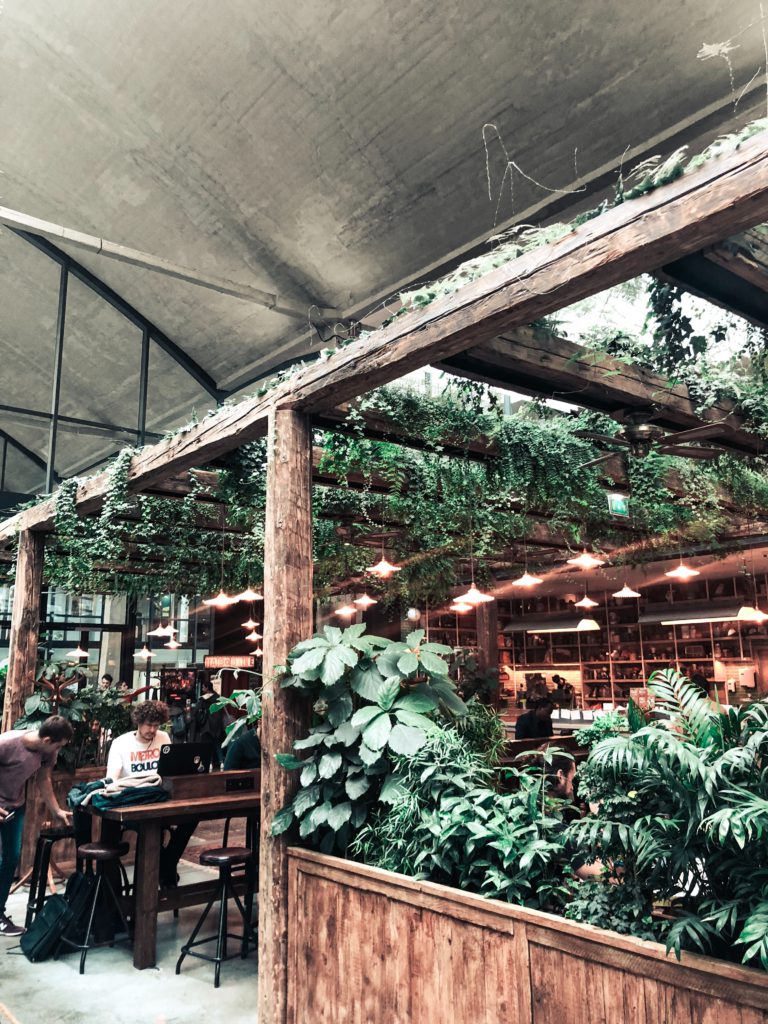 Due to restaurant dining being the primary way restaurants keep their lights on (Read: Why Restaurant Dining Beats 3rd-Party Delivery), most counties have allowed parklet dining. It effectively turns a negative to a positive by allowing restaurants to expand seating beyond indoor capacity while maintaining safe distancing.
Parklets, sidewalk space, and on-street parking spaces may be used for outdoor seating depending on the conditions of the permit.
Greenhouses
Here's a coronavirus adaption that doesn't freak people out. Greenhouse dining allows groups of 2-4 people to be safely contained while not feeling like it.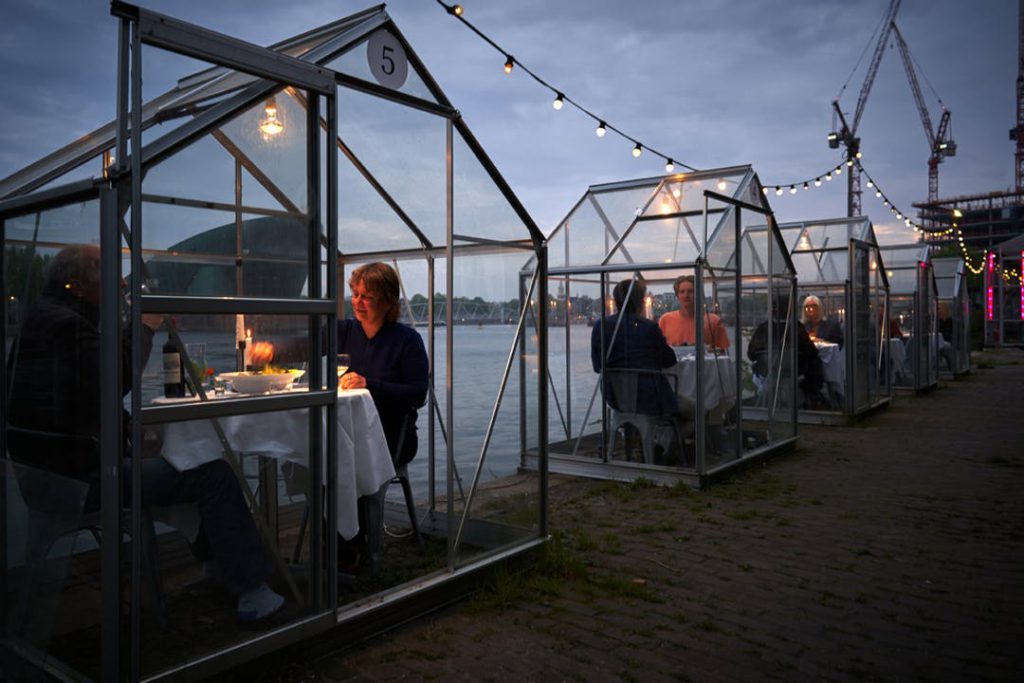 Mediamatic Eten, a restaurant in Amsterdam, notably pioneered the idea. Out of all restaurant adaptions, their greenhouse concept charmed people around the world with restaurants following their footsteps.
The Darling, for example, has set up 10 greenhouse dining spots within a closed street. They call their new outdoor seating area the "Rose Garden" and breathes some liveliness in the streets rather looking like a makeshift mess.
Dining Domes
Greenhouse dining isn't the only solution out there. There's plenty of room for creativity in this space.
The Source Hotel & Market Hall in Colorado for instance, has conjured up domes in their new outdoor dining space coined "Out Source." These domes are hand-crafted wooden structures that are 10 ft tall and 18 ft wide.
The wide space allows for up to 8 people to sit together and the open spaces within the dome allow ventilation. The open spaces also give a greater sense of community than the greenhouse option.
Igloos
Things have been looking up for many restaurants fortunate enough to take advantage of outdoor seating. Can outdoor dining stay hot in the colder months ahead?
Yes they can! Garden Igloos have been flying off the shelves thanks to restaurants and covid.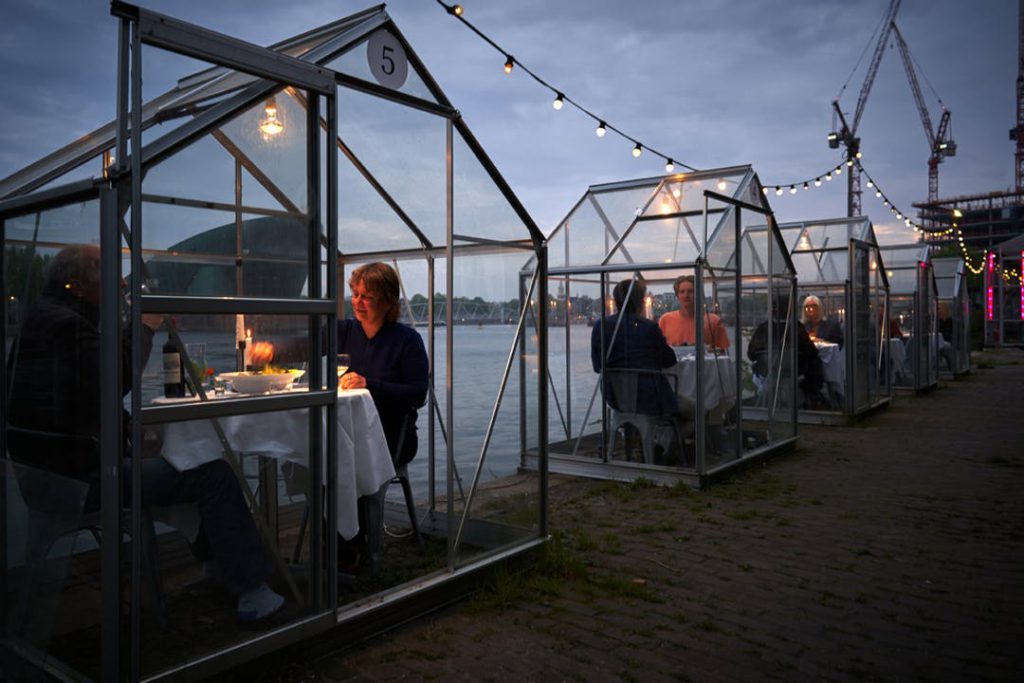 Garden igloos have actually been used in the some metropolitan cities as an outdoor seating solution with heating during winter months. They are generally spacious, allowing for more home-like furnishing options like sofas.
1750 Taphouse in New Hampshire has had four igloos since before the pandemic and has seen an increase in business during the pandemic. They have already booked over 100 reservations for November.
Yurts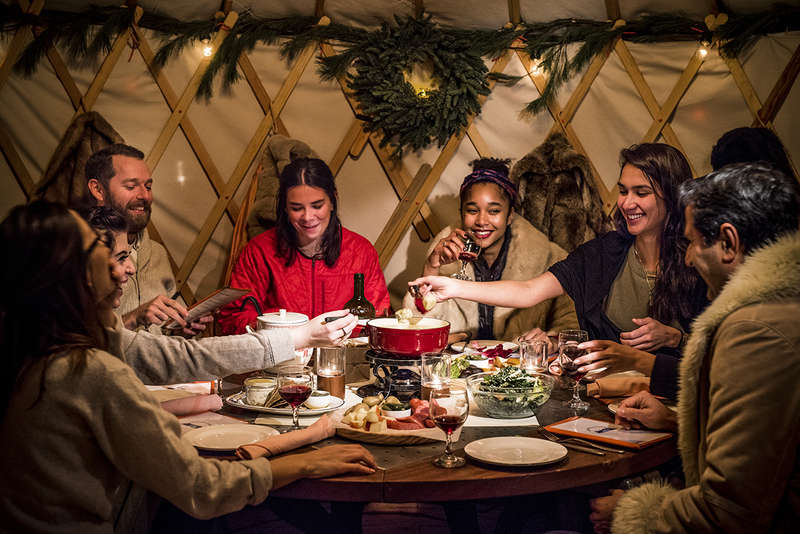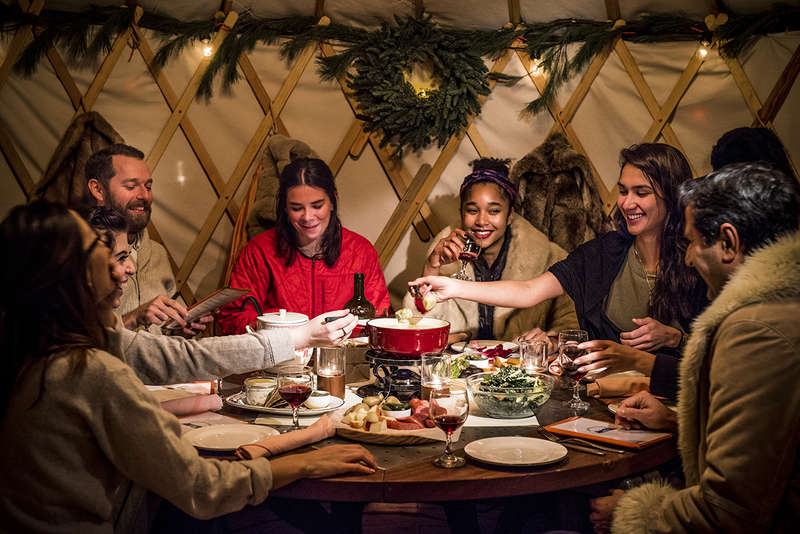 Also keeping restaurant profits from freezing up are yurts – circular tents with a glass dome at the top. Yurts provide a little more space and privacy as the walls aren't transparent. This set up can be ideal for restaurants that are of the fine-dining caliber. The association of Yurts with camping can also add to the aesthetics of a great outdoors-themed restaurant.
Aurum Food & Wine has yurts for outdoor dining. Located in the Colorado mountains, yurts perfectly suit their their environment and wine & dine menu.
Looking for a fun way to grow your restaurant business? ChowEasy is a restaurant marketing app dedicated to helping you get new, quality customers in your local area. Attract passionate foodies with promos that run on your schedule and on your terms with your restaurant name revealed only to committed diners. No upfront costs or commitments! Learn more now.