Get To These Restaurants While You Can!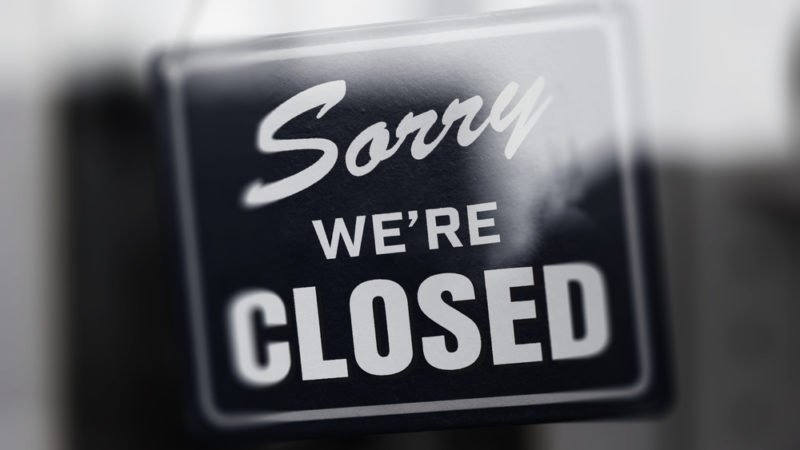 When visiting another state or city have you immediately craved a particular restaurant chain for that one-of-a-kind dish like we have? You may like everything on the menu or just the complimentary bread rolls and nothing else. More than just food, some iconic restaurant chains can provide a familiar environment that is consistent across the map. The result can be a 'home away from home' type of comfort for some. Though these restaurant chains have multiple locations and seem like they'll be around forever, time isn't on their side. Millennials, Gen Z, and endless food options available at the fingertips have hit these restaurant chains hard. Continue reading to learn which major restaurant chains we may lose in 2020.
Steak 'n Shake
Shaken up to see this prime steak burger and joint on the list? Forming from the depression era, Steak 'n Shake lived up to it's slogan, "Famous for Steakburgers." The steakburgers were made up of T-bone, sirloin, and round steak parts. What attracted customers was founder Gus Belt's campaign to prove the wholesomeness of his steakburgers. At the time, there was much skepticism regarding the purities of ground beef. To break this stigma, Gus Belt performed live meat grinding demonstrations within the vicinity, leaving no room for suspicion. This stunt was groundbreaking at the time, but Steak 'n Shake neglected other aspects that would sustain them today. Steak 'n Shake stated in a letter to shareholders that their outdated kitchen design was anchoring them down. High overhead costs and slow service lead to the decision to close 100 locations until a franchise partner is found.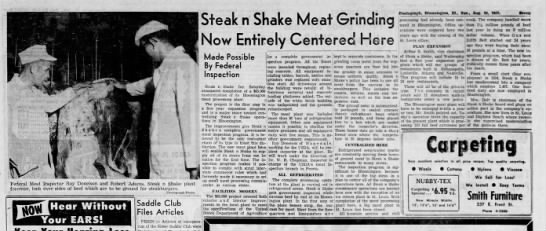 Golden Corral
Only a few restaurants can even come close to Golden Corral's range of adaptability over the past few years. Formed in Fayetteville North Carolina in 1973, this classic all-you-can-eat buffet and grill has taken many punches and rolled with them. Salad bars were expanded after news of under cooked meat and renovations were made to appear more hip. Golden Corral also implemented a takeout component a few years ago and recently integrated delivery services like Grubhub and Ubereats. If anything, Golden Corral deserves acknowledgement for proactive adaptations. Despite this, incidents including salmonella outbreaks, norovirus epidemics, and improper food storage allegations hit the franchise hard.

Pizza Hut
Can you remember when Pizza Hut was a popular hub for birthday parties, teenage hangouts, and even dates? Pizza Hut's prime days are like a distant memory. Pizza Hut is split into several different formats such as dine-in, carry-out, and bistro. There is talk of Pizza Hut moving in the direction of becoming a takeout establishment only. Pizza Hut Express, a fast-food version of the chain with a limited menu, has kept it relevant today. These days most customers are acquired through the express version of the restaurant. It is almost exclusively found in venues, college campuses, theme parks, and food courts. They are also often conjoined with sister brands like Wingstreet, Tacobell, or KFC. Pizza Hut announced its decision to close up approximately 500 dine-in locations within 2021. Go dine-in at the Pizza Hut around your corner while you can in 2020!

Applebees
Would monthly $1 drink specials convince you to make Applebees your new pregame spot? Applebees' $1 drink specials successfully rallied enough attention from millennials and helped make an astonishing comeback in 2018. Before the drink specials, the casual dine-in almost completely disconnected from their millennial audience upon introducing pricey $20 steak dinners. Millenials were likely to eat at home or spend that kind of money at a local novelty restaurant. Applebees, like other casual dine-in restaurants, are struggling to juggle their mixed-generation audience. With over 200 restaurant closes since 2016, Applebees needs to carefully plan their next strategy. The $1 specials proved to be a success but will it be enough to carry them through 2020?

TGI Fridays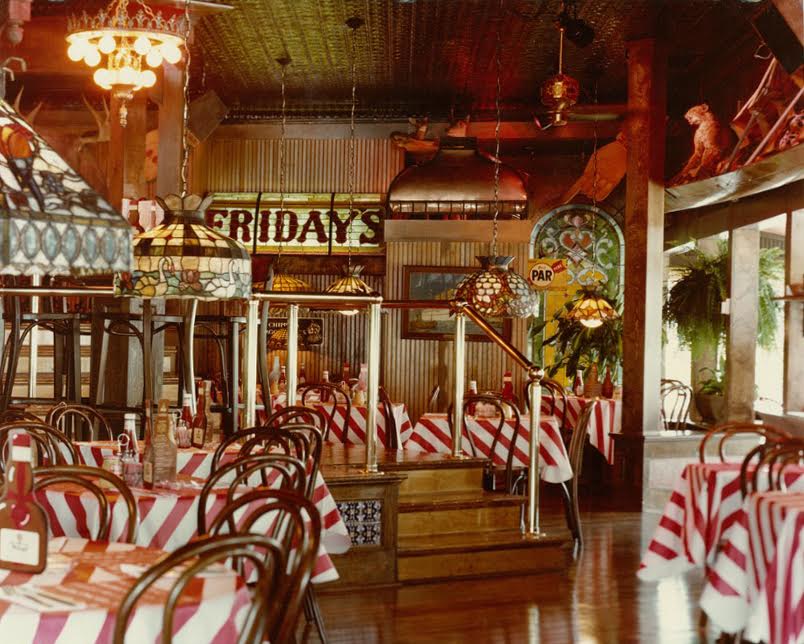 Fridays was yet another classic American dine-in that filled a unique demand for the time period but it isn't aging quite nicely. Founded in Newyork in 1965, Allan Stillman wanted to create a public space to meet single women. With interior designs like brass rails, Tiffany lamps, and stained glass windows by the bar, the perfect public "cocktail party" environment was created. TGI Fridays nowadays is going through the same types of problems that all casual dining restaurants are facing. One possible solution is breaking away from the casual-dining industry altogether. TGI Fridays is doing this in 2020 by rebranding themselves as a trendy gastropub and shifting their focus to the urban market.

2020 – The End For Many Restaurant Chains
It might be unbelievable that 2020 may be the last year for these famous American restaurant chains. Millennials, food-delivery apps, health trends, and Gen-Z brought a whole new dynamic to the industry. Options are endless for today's consumers and unless restaurants can learn to adapt to new demands, they will fade away.